Nowa Holandia          •            Holiday Resort Poland          •           English speaking staff members
Holiday Resort "Nowa Holandia"
Nowa Holandia is a cozy Dutch family holiday resort located in Sieraków, Poland. Sieraków has been designated by the Polish government as a tourist area and nature reserve and has more to offer than elsewhere in Poland. In an area with dozens of holiday parks, bungalow park and mini camping "Nowa Holandia" offers you various holiday homes and camping places.
There are many activities on and near the park, such as a children's playground, go-kart rental, slot machines, billiards, disco, a swimming pool (approximately 4 x 5 m, 1 m deep), tennis courts, athletics track, paintball, darts, table tennis, bicycle rental, go-kart rental, boat rental, volleyball, basketball, solarium, sauna, various restaurants, supermarkets and terraces.
The holiday resort is located between two lakes. These lakes are ideal for swimming and with various other water sport activities such as sailing, rowing, surfing and pedal boating. These lakes, as well as many nearby lakes, are ideal for fishing. Recently, there is also the option of wake-boarding on the beach at the park. Great to slide over the water on a kind of surfboard on a cable.
In the neighborhood there are several horse riding schools for horse riding.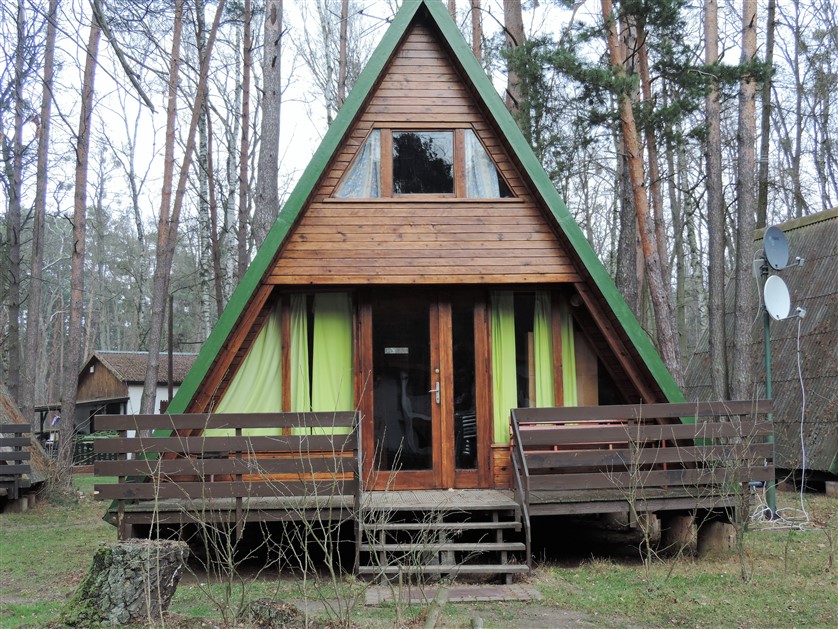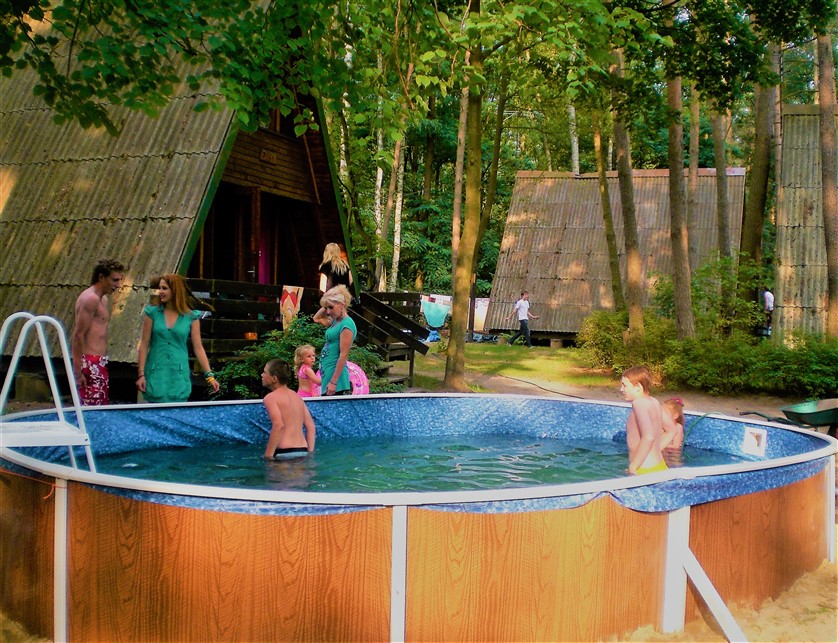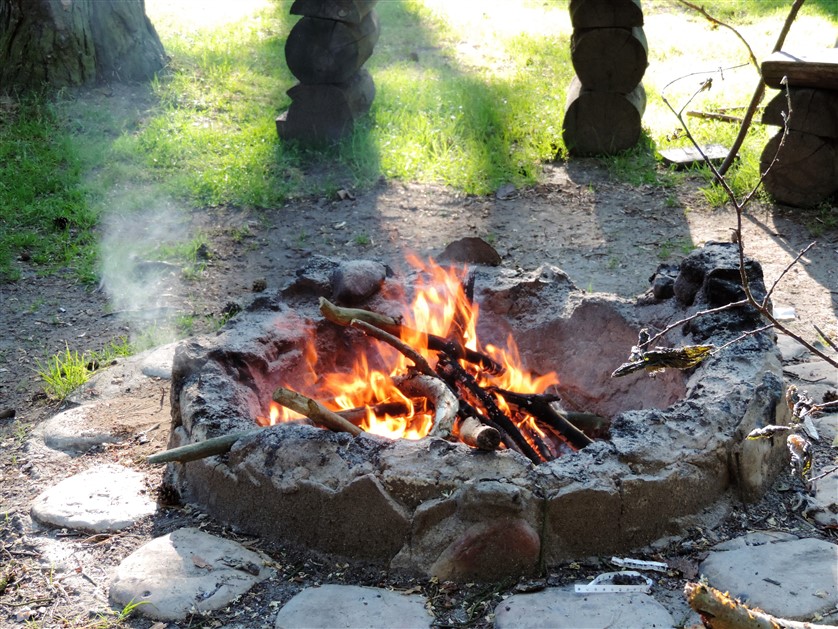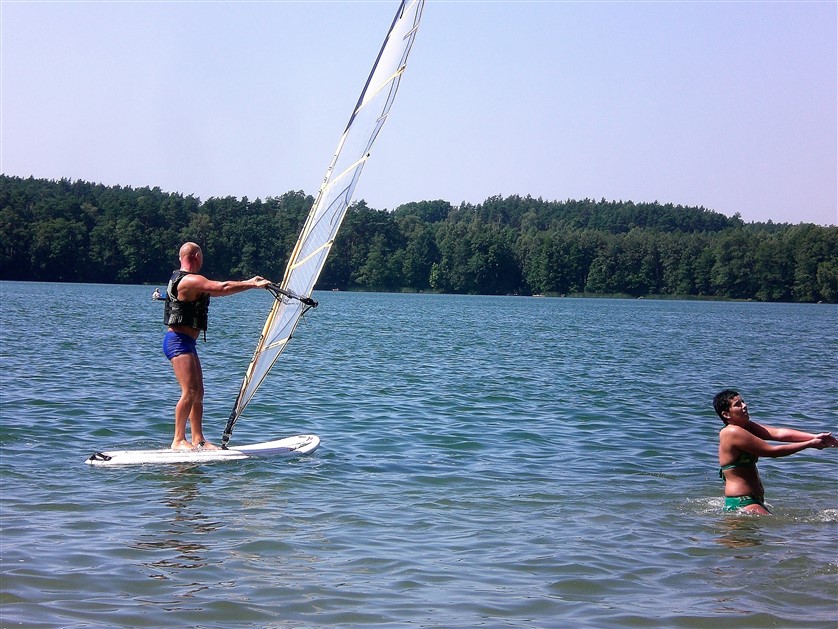 Sieraków          •            2-3 hour flight from UK and Malta         •           Big lake area
Sieraków is a nice town with some shops, a museum and some horse riding stables. There are many places of interest in the immediate area including the city of Poznan. The holiday park is located in a very large forest whith all sorts of wild life, including wild boar and deer. In the summer holidays all kinds of activities are organized such as barbecue, film show, children's show, bingo, cabin construction, paintball, etc.
The roads and signs in Poland are good. The busses, trains and airports are also good functioning. Poland is part of the EU.
Poland is a beautiful country with beautiful nature and big forests and lakes. Ideal to spend your holiday. You can also go fishing. There are many sights and cultural treasures.
Restaurants with good food for little money and supermarkets can be found everywhere. Poland is really cheap. Many small supermarkets to mega-sized shopping malls are open 6 days a week.
Welcome to the website of holiday resort Nowa Holandia in Poland.
Since 2004 this holiday resort has been taken over from the National Bank of Poland and has been renamed "Nowa Holandia" (New Holland). From then on the park was under Dutch management and began to receive foreign guests.
At the resort we have implemented the Dutch "cosiness" and it is therefore an ideal holiday park for families with children. A frequently heard comment is that the children can play together so nice with eachother and that they are safe because the entire resort is fenced.
We hope to welcome you at Nowa Holandia.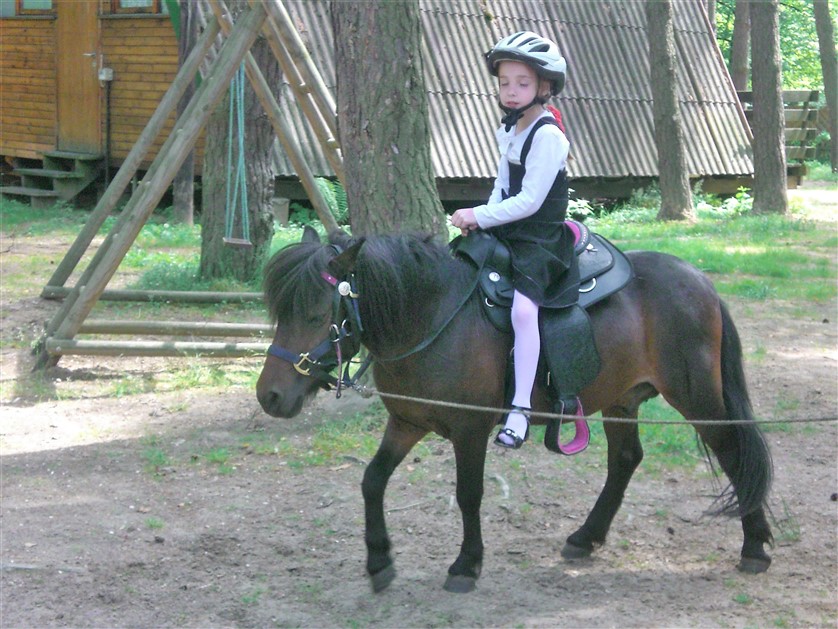 The climate in Poland is warmer then in the UK
In general nice and warm in summer
with minimal rain.
Trefwoorden – zoekwoorden: holiday, holidayhouse, house, poland, last minute, last-minute, travel, camping, resort, car, plane, bungalow, nice holiday country, cheap, affordable, luxurious, playground, nature, Polish, fishing, water, beach, lake, lakes, forrest, boats, sailing, summer, horseriding, dogs, foreign, carp, trout, fishholiday, nordic walking, quad driving