The cottages in Sierakow have two floors.
Downstairs (40 m2) are a spacious living room with dining table and sitting area + double sofa bed, a complete kitchen with cooking facilities (electric), kettle and fridge, a bathroom with shower, toilet and sink. Hot water is of course available.
Upstairs (20 m2) are two bedrooms with two beds per bedroom. In the hallway is a large wardrobe. Attached to the cottages is a terrace with garden table and chairs. There is also a more luxurious version available with a large screen TV (only Polish channels), a radio / CD, a DVD player and a kitchen with as extra an extra oven, microwave, sandwich maker and mini dishwasher.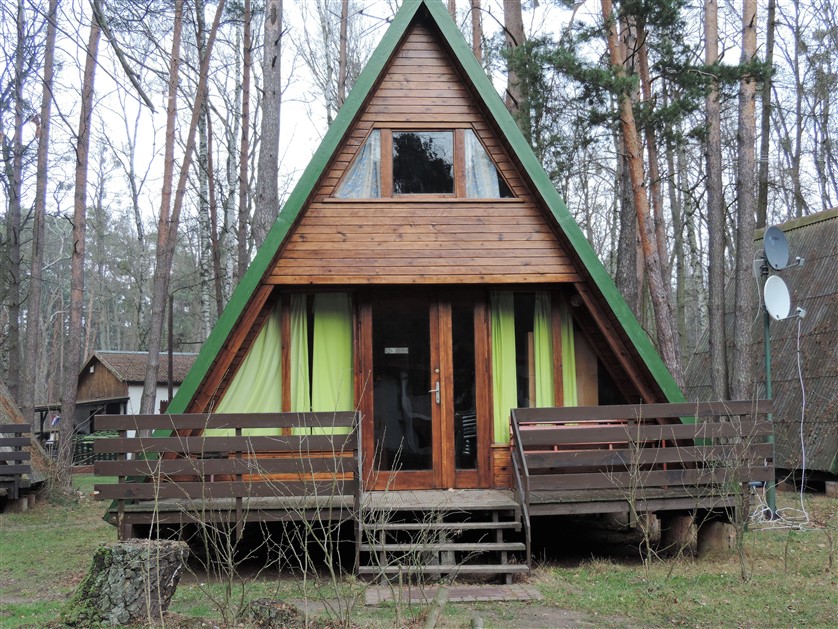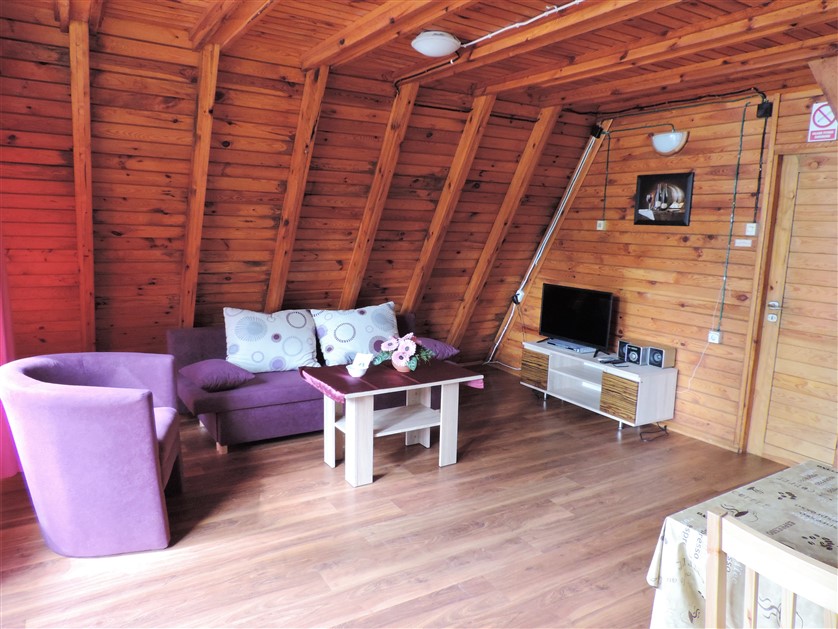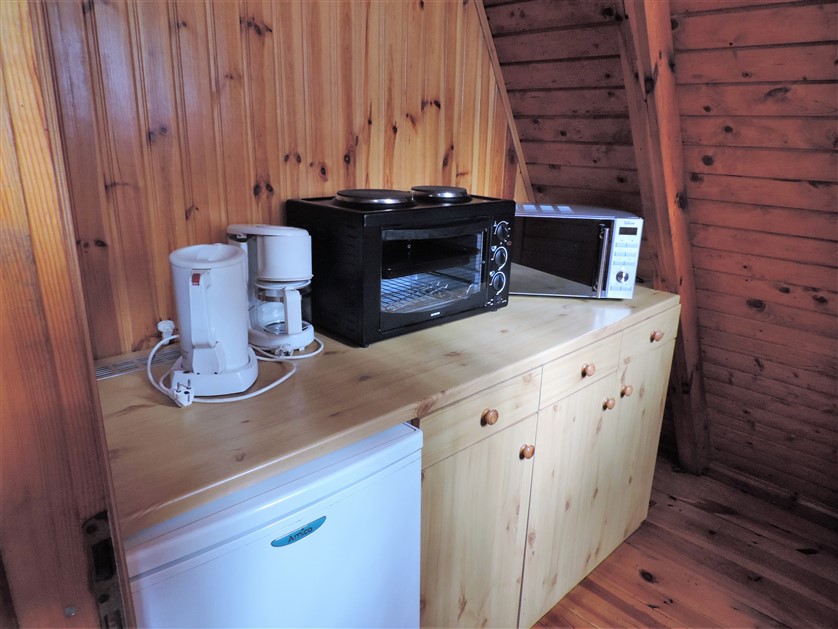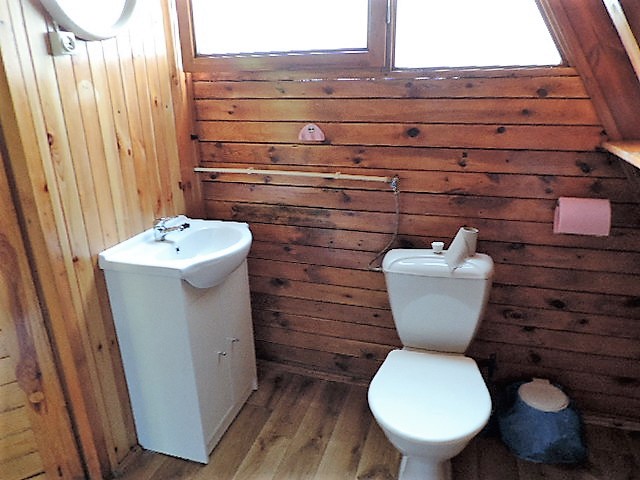 You can also rent a clown wagon at the resort. Very nice for small children. The pipowagen is 6 x 2 meters. There is a small kitchen, a small bathroom with shower, sink and toilet, cold and hot water, a dining table with 4 chairs, a small room with bunk beds. In the living room is a sofa bed, 2 chairs and a table. For outside there is a garden table with chairs.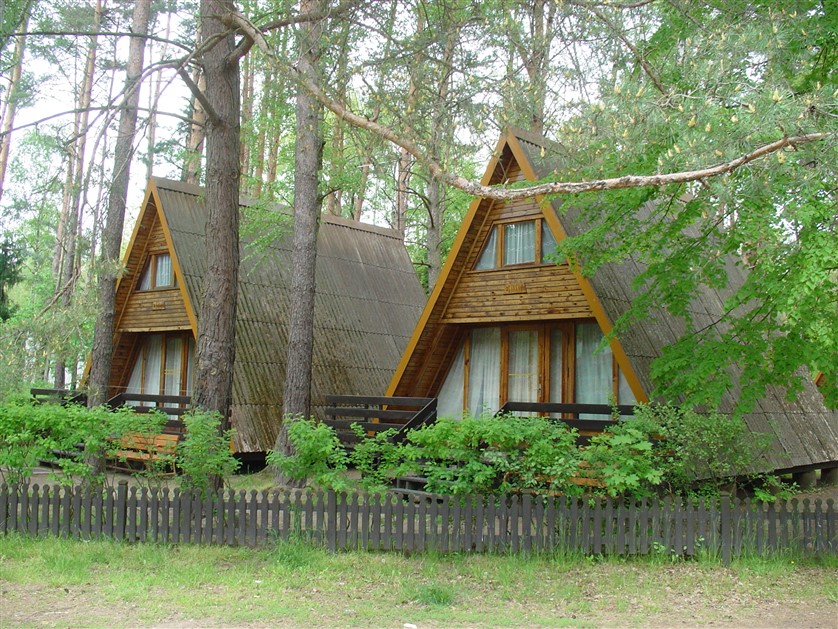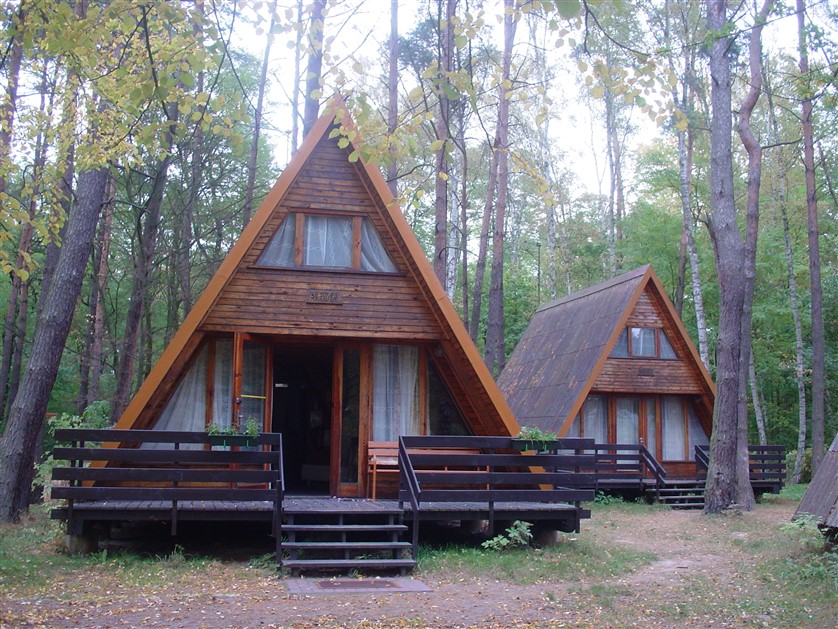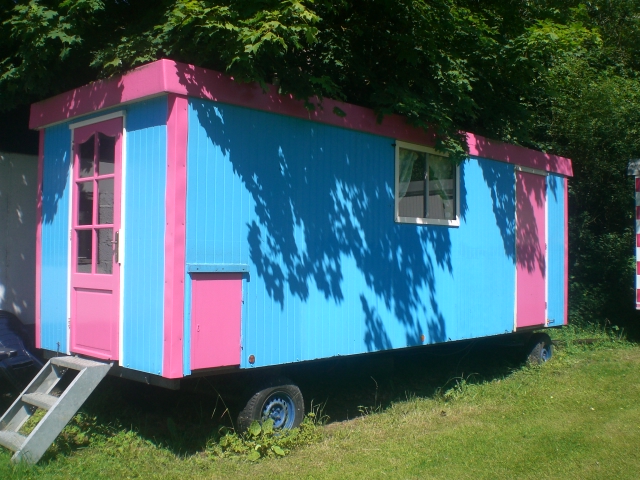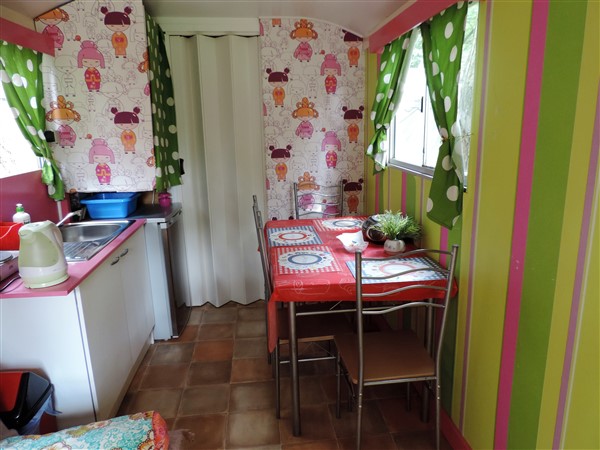 Fun things are organized during the holiday periods (if there is sufficient interest), such as:
– organized bbq
– games for children
– horse and carriage tour
– organized visit to WWII bunkers
– paintball in the forrest
– campfire
– treasure hunt with GPS
– movie evenings
– bingo
– paintball for children (on targets)
– archery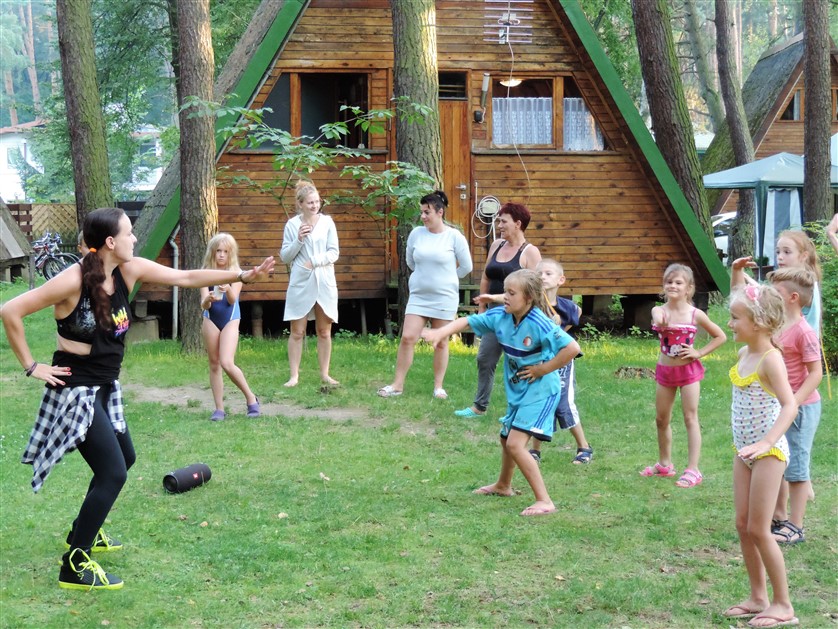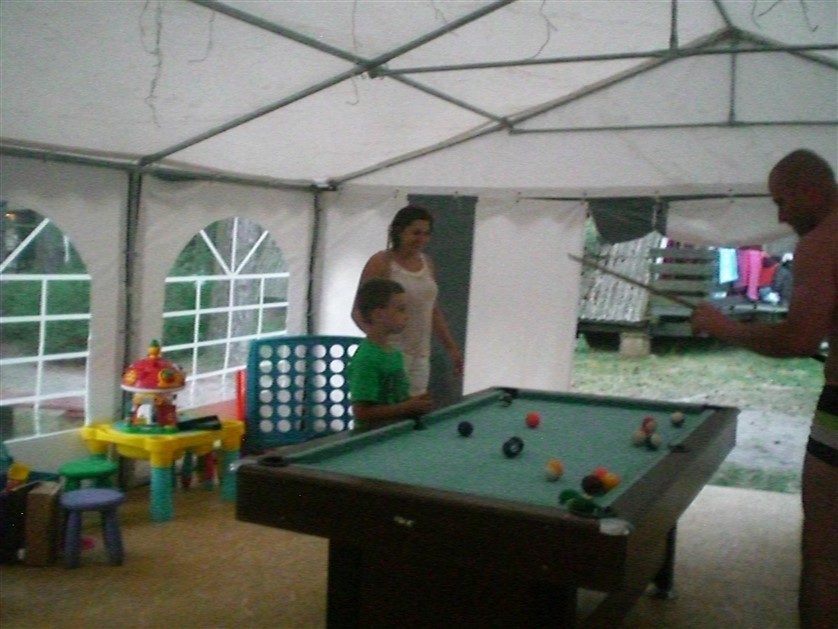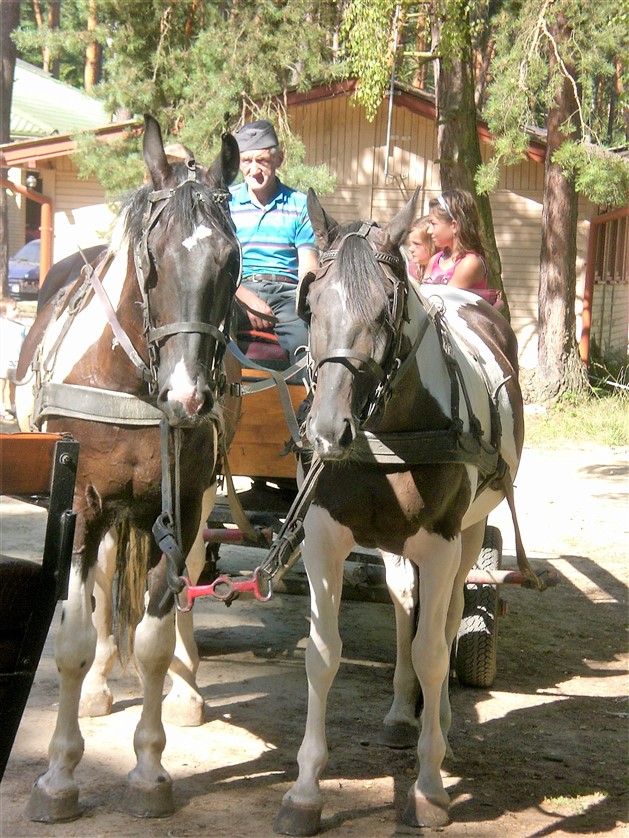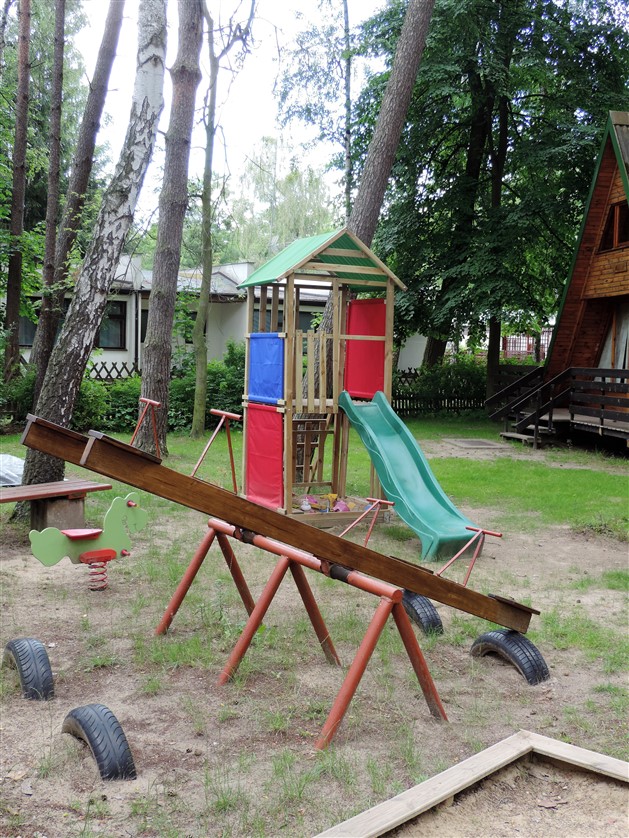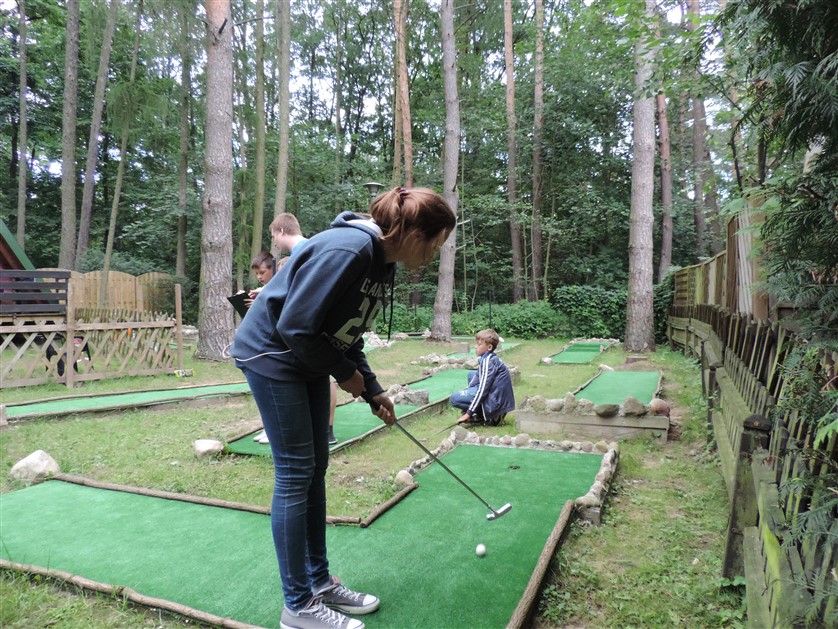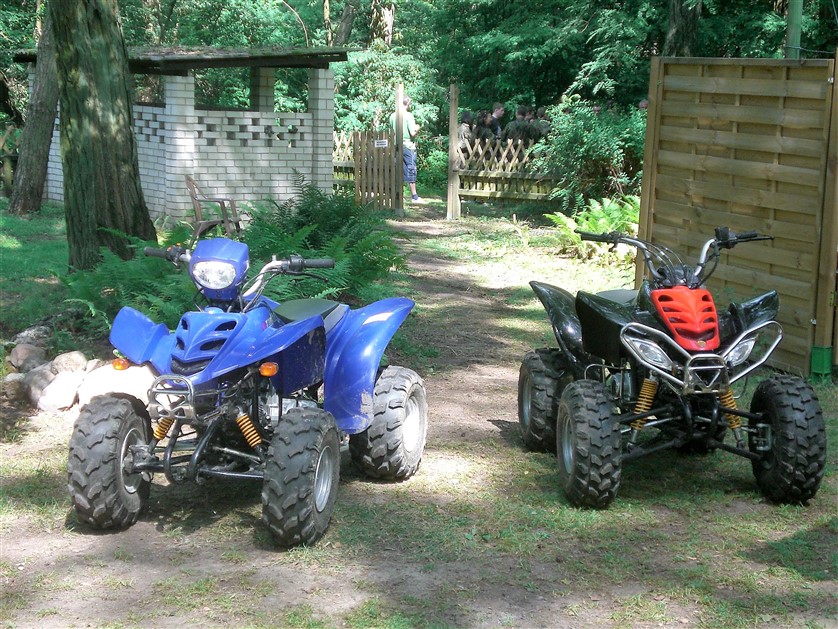 At Nowa Holandia is a mini golf course. There is also a playground and a table tennis table. Occasionally we organize a tournament. You can also rent go-karts and bicycles. In the recreation tent there is a billiards table, table football, a giant row of 4 and all kinds of toys as well as a cozy seating area.